Endodontics involves the treatment of soft dental tissues or pulp. Pulp is a bundle of nerves, blood vessels and connective tissue, and extends from the tooth crown to the tip of the tooth's root. Its function is very important because it delivers nutrients necessary for tooth development, while at the same time the pulp serves as an alarm system if something is wrong with the tooth.
Pulpitis (inflammation of the dental nerve) can occur due to tooth cavity or trauma. If the cavities are not treated properly and on time, the bacteria can enter the dental canal where they are multiplied causing inflammation and soft tissue decompensation, which may eventually result in the loss of teeth.
Endodontic treatment of the tooth involves the removal of the dental nerve and cleaning of the root canal. The channel is filled with permanent fillings to prevent bacterial penetration in the future. The maximum success of the treatment is guaranteed by the latest, state-of-the art equipment used in such procedures, and a professional and experienced team performing the procedure.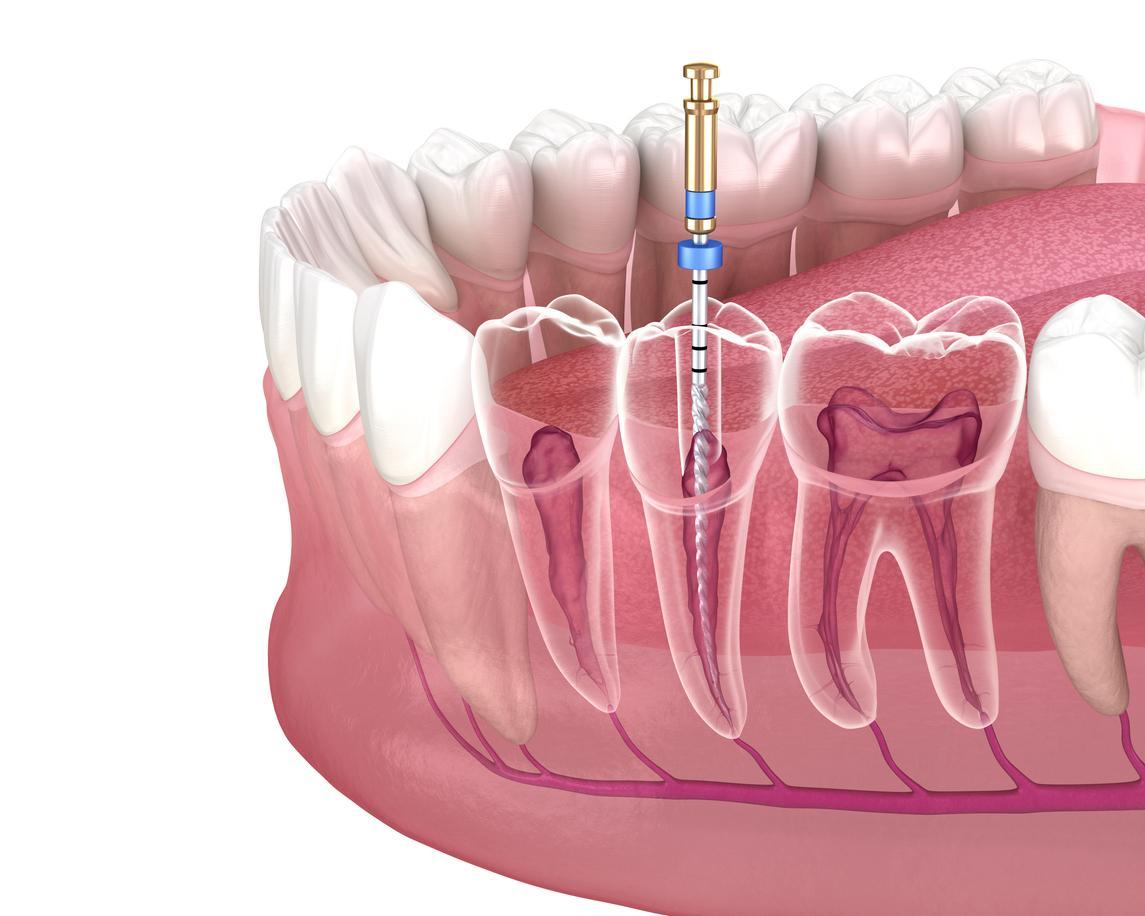 Rooth canal treatment
Microscopic endodontics
North Macedonia, a hidden gem in the Balkans, offers an enticing proposition to foreigners seeking top-notch dental care, specifically endodontics. With a rich tapestry of historical sites, breathtaking landscapes, and a burgeoning medical tourism sector, this small European nation is a compelling destination for those in need of dental treatment.
Expertise and Quality of Care: North Macedonia boasts a high standard of dental care, including endodontics, with an increasing number of skilled professionals who are trained to international standards. Many dentists in the country are fluent in English, making communication with foreign patients seamless. These professionals utilize state-of-the-art equipment and follow the latest techniques to ensure patients receive high-quality care.

Affordable Healthcare: Compared to Western Europe and North America, the cost of endodontic treatments in North Macedonia is significantly lower. Foreigners can save up to 70% on their dental bills, without compromising on the quality of care. This affordability is particularly attractive for those without dental insurance or those looking to maximize their savings.

Scenic Beauty and Rich Culture: Traveling to North Macedonia for endodontics offers more than just healthcare benefits. The country's picturesque landscapes, including the pristine Ohrid Lake, the dramatic Matka Canyon, and the scenic mountain ranges, provide a serene backdrop for recovery. Additionally, North Macedonia's rich cultural heritage is a treat for history enthusiasts, with UNESCO World Heritage sites such as Ohrid's old town.

Accessibility and Convenience: North Macedonia's capital, Skopje, is well-connected to major European cities via international airports. The country's small size ensures that getting around is hassle-free, allowing patients to easily access their dental appointments and explore the country's attractions without stress.

Personalized Care and Short Waiting Times: One of the most attractive aspects of choosing North Macedonia for endodontic treatment is the personalized care that patients receive. With shorter waiting times compared to many Western countries, foreigners can expect quick consultations and prompt treatment, ensuring a smooth and efficient experience.

Welcoming Hospitality: North Macedonians are renowned for their warm hospitality. Visitors can expect a warm reception and a genuine desire to make their stay comfortable and enjoyable. This sense of welcome extends to the medical sector, where patients often find themselves in the hands of compassionate and caring professionals.
In summary, North Macedonia's appeal for foreigners seeking endodontics is a harmonious blend of high-quality dental care, cost-effectiveness, natural beauty, cultural richness, accessibility, and a welcoming atmosphere. For those considering medical tourism for their dental needs, North Macedonia stands as a compelling choice that offers more than just world-class healthcare; it offers an enriching experience in the heart of the Balkans, making it an enticing destination for dental treatments and an unforgettable journey.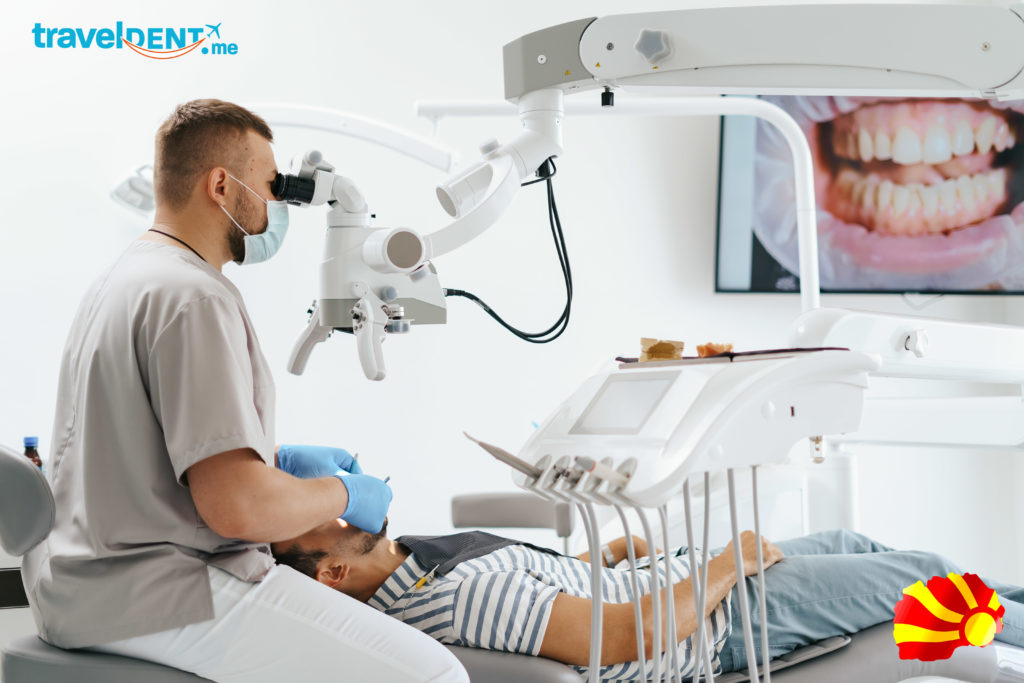 Microscopic Endodontics is a high-end service at almost all dental practices on our platform.