What is Prosthodontics?
Prosthodontics is a specialized field of dentistry that focuses on restoring and enhancing the oral health, function, and aesthetics of patients who have missing or damaged teeth, jaw structures, or oral tissues. Prosthodontists are highly trained dental specialists with expertise in diagnosing, planning, and delivering comprehensive solutions for a wide range of dental and facial problems. Prosthodontists work in close collaboration with other dental specialists, such as oral surgeons and orthodontists, to address complex cases involving full mouth rehabilitation or extensive reconstructive procedures. Their expertise extends to treating conditions like temporomandibular joint disorder (TMJ) and sleep apnea by designing specialized oral appliances.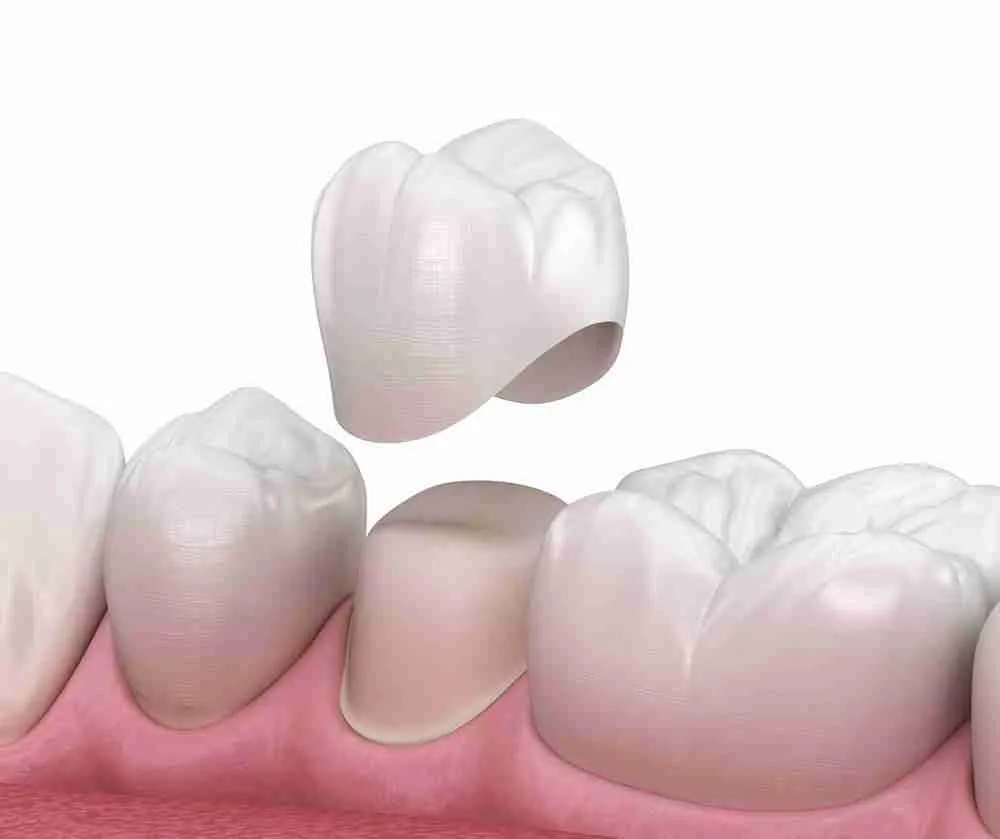 Zirconia Crowns
PFM Crown
Bridges
Denture
Veneers
Discover High-Quality Prosthodontics Services in North Macedonia
Are you seeking top-tier prosthodontic services in a picturesque and affordable destination? Look no further than North Macedonia. Prosthodontics is a specialized field of dentistry focused on restoring and enhancing your smile and oral health. North Macedonia, with its skilled prosthodontic specialists and stunning landscapes, offers the perfect blend of exceptional dental care and memorable travel experiences.
Why Choose Prosthodontics in North Macedonia?
Expertise: North Macedonia boasts a team of highly trained prosthodontists who are dedicated to crafting custom dental prostheses. They are equipped with the latest techniques and technologies to ensure optimal outcomes.

Cost-Effective: Prosthodontic procedures in North Macedonia are not only of exceptional quality but also cost significantly less than in many Western countries. This affordability makes North Macedonia an attractive option for dental tourists.

State-of-the-Art Facilities: Prosthodontic clinics in North Macedonia are equipped with state-of-the-art technology, ensuring that patients receive world-class dental care.

Beautiful Scenery: Beyond the dentist's chair, North Macedonia offers breathtaking natural beauty. Explore the serene lakes, scenic mountains, and historic towns while you recover from your prosthodontic procedures.

Cultural Riches: Immerse yourself in North Macedonia's rich history, vibrant culture, and delicious cuisine. Discover the ancient heritage and the warmth of the locals.
Prosthodontic Services Offered in North Macedonia
Dental Implants: Restore missing teeth with natural-looking dental implants that provide durability and functionality.

Dentures: Replace missing teeth with comfortable and custom-fit dentures to regain your smile's full potential.

Crowns and Bridges: Enhance the appearance and functionality of damaged or missing teeth with high-quality crowns and bridges.

Veneers: Achieve a radiant smile with custom-made veneers that conceal imperfections and discolorations.

Full Mouth Rehabilitation: For complex cases, North Macedonia's prosthodontists offer comprehensive solutions to restore your oral health.
Why Choose North Macedonia for Your Prosthodontic Needs?
Quality: Prosthodontists in North Macedonia are dedicated to delivering quality dental care, ensuring your satisfaction and long-term oral health.

Affordability: Save significantly on prosthodontic procedures, making it a cost-effective option for both basic and advanced dental treatments.

Stunning Destination: Enjoy your dental journey with the picturesque landscapes, rich culture, and warm hospitality that North Macedonia has to offer.

Expert Guidance: Dedicated professionals will guide you through the entire process, ensuring a seamless dental tourism experience.
Ready to experience exceptional prosthodontic care in a beautiful, cost-effective destination? Choose North Macedonia and transform your smile with skilled specialists who understand the art and science of restoring your oral health. Contact our TEAM today to begin your journey to a brighter, healthier smile.